Manual E-books from the Online Library on your android Read E-reader or Tablet
Nice and affordable reading with the loan e-books from our National Library is very easy with your android e-reader or tablet.
Below is the procedure.
Required: e-reader or tablet with at least Android 10.0
First of all you need to download the following app on your e-reader or tablet via the Play Store: 'E-books'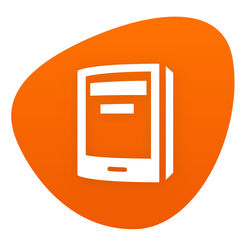 Start the app and log in (once) with the Online Library account.
Search for an e-book via OnlineBibliotheek.nl/e-books and choose the option 'tablet or smartphone (app)' when downloading. In the app you can now pick up the book by refreshing the screen, so it will be on your reading shelf. You no longer need an internet connection to read. (Note, you can't put new books on your reading shelf from the app itself. You can only do that via the website.)
Tap the book to open it.
https://youtu.be/wEbuCVDo7E8